Helium Tank For Your Party
Ideal For DIY Home Party Decoration!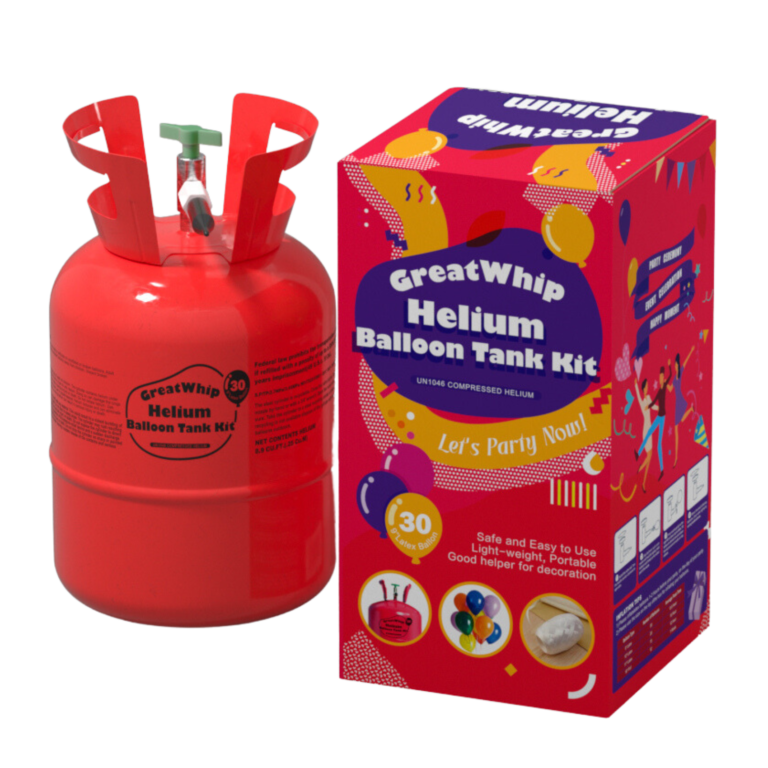 GreatWhip Helium Tank Cylinder
Capacity Choose From Inflates
Up to 30 * 9″ Latex Balloons Inflates
Up to 50 * 9″ Latex Balloons
🎈 Inflation Tips 
1) Please inflate latex balloons 1-2 hours before your party, on the day of your party.
2) Please use the size on the top of the box for inflating your balloons.
Get Your Ballnoon filled From Greatwhip
High Quality Helium
High-quality products to ensure excellent quality
24/7 Customer Support
Provide dedicated after-sales service, guaranteed service.
Secured Payment
Credit card, PayPal safe transaction guarantee
Fast Delivery
As far as possible, we will deliver the goods on the same day and provide fast express service
Subscribe To Our Newsletter
Want to get special offers before they run out? Subscribe to our email to get exclusive discounts and offers.